Welcome to select inks
Select Inks are proud to be associated with the South African narrow web industry as the leading local manufacturer of UV inks.
Our innovative approach has kept us in the forefront of technology assisting our clients and offering them options for their customers which in turn has led to them winning awards for features and designs incorporating our inks and coatings.
Our research and development team have the ability to tailor-make products to suit local requirements. This offers product flexibility to suit a variety of different needs.
We also offer customers in-house colour matching facilities using the very latest colour matching software and lab equipment. This gives excellent flexibility when problems are experienced and colour changes are urgently required reducing the possibility of downtime.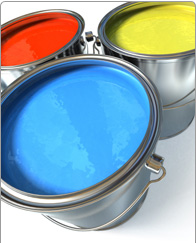 The environment & uv inks
We take pride in our attitude towards our environment and as a leading manufacturer Select Inks is developing and producing products which minimise their impact on the environment.
UV inks are known for their low environmental impact com-pared with solvent based and other inks that give off volatile organic compounds.